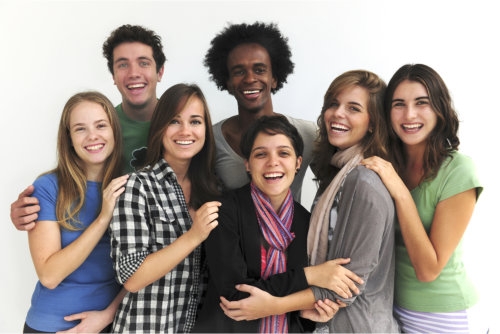 "Tough love and brutal truth from strangers are far more valuable than Band-Aids and half-truths from invested friends, who don't want to see you suffer any more than you have." — Shannon L. Alder
Counseling & Medical Associates offers a group therapy services where you will get a chance to join a counseling session with different people. Every individual is given the time to share or express his/her experiences, insights, or any life-related problems. Through this, you will understand and learn that there are different problems people face each day. Although some of you may have the same life experiences, one way or another, you will get to realize that every individual is fighting the struggles every day of their lives.
We offer bilingual English and Spanish, psychotherapy, counseling and coaching to individuals (children, adolescents and adults), couples, and families. Counseling and therapy services include treatment for a variety of psychological conditions and issues, including:
Bullying and school violence, Anxiety and Depression, Relationship issues
Mood disorders (Depression, Bipolar Disorder, Dysthymia, Cyclothymia)
Anxiety disorders (panic disorder, phobias, post-traumatic stress disorder [PTSD], obsessive-compulsive disorder [OCD], agoraphobia, social phobias, separation anxiety, the stress of daily living)
Addiction disorders (recovery from addiction to substances, compulsive overeating, compulsive gambling, sexual addiction)
Marriage, Couples and Relationship issues (couples counseling, marital counseling, infidelity/affairs, separation, divorce issues, family counseling, and communication skills)
Life Management (Self-esteem issues, physical and sexual abuse, separation anxiety, the stress of daily living, weight loss, body image issues)
Child and adolescent issues (working through ADHD, counseling for conduct disorders, oppositional defiance, underachievement)
Academic Coaching (middle, high school and college, including study skills, organization and time management, strategies for improving comprehension and retention of information
Rapid Resolution Therapy with Hypnosis: combining hypnosis, guided imagery, stories, and multilevel communication trauma is radically and quickly cleared. Negative and disturbing emotions, thoughts, and behaviors are quickly replaced with ones that are healthy and positive.
Our center's unique approach includes the combination of individual, group, and family psychotherapy with life coaching and managing. Group therapy is provided in the areas of assertiveness, parenting, children's issues, self-esteem, stress and anger management, and other relationship issues. Life and online seminars are provided in the areas of couples issues and communication, parenting, stress and anger management as well as organizational, time management and study skills.
If you want to join our group therapy sessions, please feel free to call us at 786-856-6156 for more information.