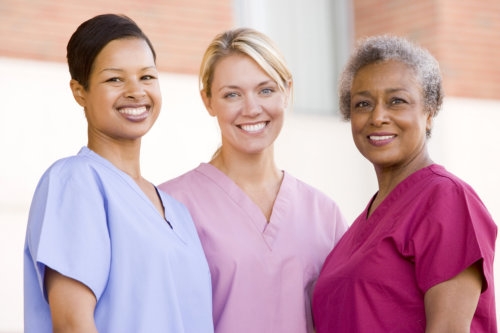 Giving of trust is not easy. That is why we want you to trust us by knowing who we are and what we aim for.
Who We Are
Counseling & Medical Associates is a humanistic, client-centered mental health clinic that provides a multidisciplinary approach to address the needs of individuals, couples, and families. We offer counseling services to children, adolescents, and adults. We have highly trained clinicians with over 14 years of experience who are dedicated and expert in delivering various therapeutic means that could help you achieve the quality of life you always wanted.
Counseling & Medical Associates offers access to licensed, trained, experienced, and accredited psychotherapists, marriage and family therapists (LMFT), board licensed professional counselors (LPC) and life coach certified.
Bios of the Professionals
Eric Campillo, FMD, LMHC, ARNP, MCN, BC,
Extend experience as a mental health clinician. He is working with patients and families for more than 20 years. MSN-RN (Adult Psychiatric Mental health Nurse Practitioner)ARNP, MSN Nursing New Mexico State University. Licensed Mental Health Counselor from Carlos Albizu University. Qualified Supervisor for Mental Health Counselor Interns and Family and Marriage Counselor Interns.Case Manager Certification for Aging Population. Case Manager Certification for Department of children and families.Family Practice Doctor from the University of Havana, Cuba.
Paula Haynes, LMHC
Licensed Mental Health Counselor, with 20 years experience working with adults and adolescents with mental health problems, impulse control disorders, as well as addictions, and compulsions. Skilled at evaluation, psychosocial assessments, treatment planning, etc. Mental Health Counselor & Screening Specialist. Primary Therapist, substance abuse & Co-occurring Disorders. Master's in Counseling from University of Alabama 1999 and Bachelors in Social Work from University of Montevallo 1994.
Ysabel Narro Llanes, MS, RM, RMHI, Life & Relationships Coach
National Board Certified Mental Health Counselor with almost 20 years of experience helping people who are facing all types of psychological & emotional difficulties, substance abuse, and sexual abuse. She specializes in healing the child within and empowering women to move from victim to victorious, from where they are to where they want to be. She helps them understand how building their mental strength and removing their mental blocks can help them make better choices in their career and relationships and have a life breakthrough.
She is the founder and director of VP Holistic & Successful Entrepreneurs LLC and believes that it is never too late to level up and succeed in your life.
Education: Masters in Mental Health Counseling from Carlos Albizu University, BA in Psychology from Florida International University, and Foreign Languages from La Universidad Nacional de Trujillo Peru.
Mission Statement
It is our mission to extend a helping hand to the people who need mental and emotional support with long-term results.
Vision Statement
We envision to improve the emotional health and well-being of our clients we serve. We cater individuals, families, and couples who are facing difficult times in their lives. It is our commitment to work closely and collaboratively with you to come up with specific solutions to change your life circumstances.