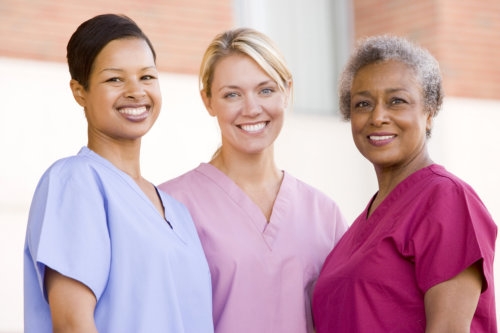 Giving of trust is not easy. That is why we want you to trust us by knowing who we are and what we aim for.
Who We Are
Counseling & Medical Associates is a humanistic, client-centered mental health clinic that provides a multidisciplinary approach to address the needs of individuals, couples, and families. We offer counseling services to children, adolescents, and adults. We have highly trained clinicians with over 14 years of experience who are dedicated and expert in delivering various therapeutic means that could help you achieve the quality of life you always wanted.
Counseling & Medical Associates offers access to licensed, trained, experienced, and accredited psychotherapists, marriage and family therapists (LMFT), board licensed professional counselors (LPC) and life coach certified.
Bios of the Professionals
ERIC CAMPILLO, FMD, LMHC, ARNP, MCN, BC,
Extend experience as a mental health clinician. He is working with patients and families for more than 20 years. MSN-RN (Adult Psychiatric Mental health Nurse Practitioner)ARNP, MSN Nursing New Mexico State University. Licensed Mental Health Counselor from Carlos Albizu University. Qualified Supervisor for Mental Health Counselor Interns and Family and Marriage Counselor Interns.Case Manager Certification for Aging Population. Case Manager Certification for Department of children and families.Family Practice Doctor from the University of Havana, Cuba.
YSABEL NARRO LLANES, MS, MHC, RM, BC
Is a Registered Mental Health Counselor Intern, Board Certified Psychotherapist, with over 14 years experience helping people who are facing all types of physical & emotional difficulties, substance and sexual abuse. She loves working with groups, couples and individual clients. Her main focus is on Cognitive Behavioral Therapy and conscious deepen awareness of your own courage and strength to heal and to create friendships and bonds that can last a life time.Education: Psychology from Florida International University, Master in Mental Health Counseling from Carlos Albizu University, Foreign languages from National University of Trujillo Peru and Risk Management from Florida International University.
MONICA ARREDONDO, MS, MHC, CBT, DBT,
Life Coach with over 10 years Mental Health Counseling Experience: is working with Co-Occurring disorders, providing Individual, family and group services for children, teens/adolescents and adults. Experience includes Cognitive Behavioral Therapy (CBT), Dialectal Behavioral Therapy (DBT); Didactic Therapy; Trauma issues and Substance Use. Education: M.S. in Psychology from Carlos Albizu University and B.A. in psychology from California State University.
LISETTE LOPEZ, MS, MHC, C.H.T
Outpatient Mental Health and Substance Abuse Therapist: over 5 years experience providing therapy for children, adults and adolescents. Over 2 years experience in the field of Education and 14 years experience in the field of Clinical Hypnotherapy. Experience includes Cognitive Behavior Therapy for Family Therapy, Psycho Educational Group Counseling, Individual therapy for Depression, Anxiety, Grief and other Mental Health related issues. Education: MS in Mental Health Counseling from Nova Southeastern University and a BS in Psychology from Nova Southeastern University.
Mission Statement
It is our mission to extend a helping hand to the people who need mental and emotional support with long-term results.
Vision Statement
We envision to improve the emotional health and well-being of our clients we serve. We cater individuals, families, and couples who are facing difficult times in their lives. It is our commitment to work closely and collaboratively with you to come up with specific solutions to change your life circumstances.